Skip to Content
Meet the Team at Dr. Naji Louis Family Dentistry
Dr. Naji Louis Family Dentistry is a family-owned practice with a commitment to bringing a high level of dental care to you and your loved ones. We like to think of our team as our own little family who brings you dental services you can count on. We invite you to meet the members of our team by reading more about them on this page. We hope you choose us to provide you with excellent dental care. We can't wait to welcome you into our family of patients.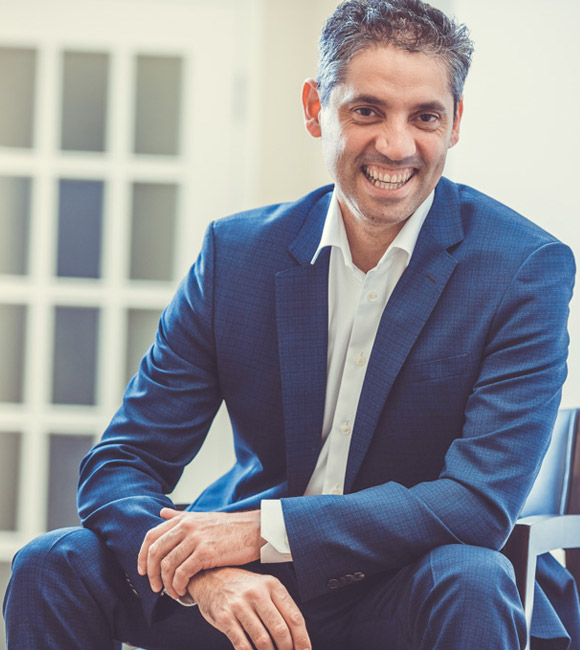 About Dr. Louis and His Dental Practice
Dr. Naji Louis grew up in Montreal and attended the University of Montreal's Faculty of Dentistry. He graduated in 1992 the youngest student in his class at the age of 22. Dr. Louis worked in Sudbury and Ottawa before choosing Almonte to become his new home. He bought his practice from retiring dentist Dr. Coupland in 1998 and relocated the practice to 7 Houston drive after a few years to accommodate his patients and growing practice.
Dr. Louis takes great pride in the quality of his services he and his team provides. With over 20 years' experience, Dr. Louis is known for his gentle touch, attention to detail and honest approach. He always takes the time to listen, explain and make sure you are comfortable.
Dr. Louis attends continuing education courses on a regular basis throughout the year to keep up with the latest technologies, techniques, and materials. He belongs to the Ottawa Dental Society and Rideau Dental Society.
In his free time, Dr. Louis loves spending time outdoors and enjoys a good hockey game. However,  spending time with his sons brings him the most happiness.
Meet Dr. Zoe Corkery
Dr. Zoe Corkery joined our team in October 2018.
Following graduation from the Université de Montréal in 2016, Dr. Zoë Corkery earned her Advanced Education in General Dentistry in 2018. She completed her 2-year residency in rainy Juneau, Alaska diving deeper into all aspects of dentistry working one-on-one with specialists. Meanwhile, exploring the Alaskan outdoors, hiking, kayaking, skiing and camping in her free time. She is an active member of the Canadian Dental Association, the Ontario Dental Association, and the Ottawa Dental Society.
In her free time, Dr. Corkery enjoys kayaking and cross-country skiing. Having been competitive in both of these sports growing up, she is happy to be back in the area.
"I am looking forward to getting to know and care for more of the Almonte and surrounding community".
Schedule Your Appointment Today