Skip to Content
Partial and Full Dentures in Almonte, ON
Missing many consecutive teeth or missing the majority of the teeth in your mouth makes you an excellent candidate for partial or full dentures. When you don't have a complete set of teeth, everyday tasks, like speaking and eating, can become difficult. At Dr. Naji Louis Family Dentistry, we can fabricate and fit partial or full dentures to meet your needs. Our team has years of experience helping patients restore their smiles and their confidence. Contact us today to discuss your options for dentures, and we'll schedule a consultation for you to meet with our dentist.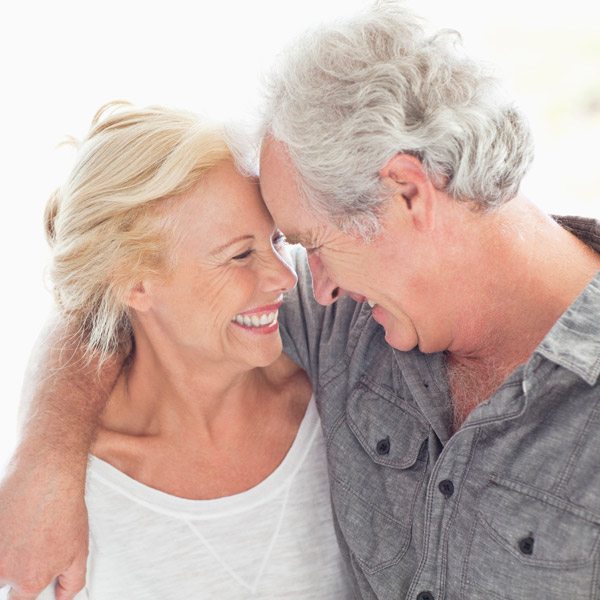 Learn More about the Types of Dentures We Offer
Dr. Naji Louis Family Dentistry has a denture solution for you, whether you are missing a few teeth or all of your teeth. We partner with an advanced lab to fabricate a custom set of dentures to fit your mouth correctly. There's no need to worry about slipping, sliding, or poorly fitting dentures. We'll ensure your full or partial dentures are fitted precisely for you, so you can speak, eat, and drink without a care in the world. Get your smile back and your confidence, with our help.
We Offer the Following Denture Types:
Traditional full dentures
If you are missing all of your teeth, full dentures are the best option for you. This type of denture consists of artificial teeth attached to a plastic base that fits over your gums. Full dentures are removable and can be used to replace your upper arch, lower arch, or both if needed.
Partial dentures
Partial dentures help replace one or more missing teeth. Like full dentures, partials are made up of a plastic base with artificial teeth attached. Partial dentures are removable, held in place by clasps that connect the denture to nearby teeth.
Dentures on implants
An implant-supported denture is a type of overdenture that is supported by and attached to dental implants. This option is used when a person does not have any teeth in their jaw but has enough bone to support implants. The denture is held in place by special attachments that allow it to snap onto attachments on the implants.
Schedule a Consultation for Your Denture Options
Are you interested in learning more about our denture options? Now is the time to restore your smile. Call Dr. Naji Louis Family Dentistry today to schedule a consultation with our dentist. We'll take a look at the current state of your smile and discuss your options for treatment.
Schedule Your Appointment Today