Skip to Content
Replace a Single Tooth or a Complete Set with Dental Implants
A missing tooth affects not only the aesthetics of your smile, but also its function and health. A gap caused by a missing tooth can result in difficulty speaking and chewing and can also cause damage to the surrounding teeth. At Dr. Naji Louis Family Dentistry, we offer a solution for missing teeth in the form of dental implants. These implants are placed during a surgical procedure, and once fully integrated, can provide a permanent solution to tooth loss. Let us help you find the best way to replace your missing tooth. Even a person missing several teeth, or all of their teeth can get dental implants to create a beautiful smile. Call us today to schedule a consultation.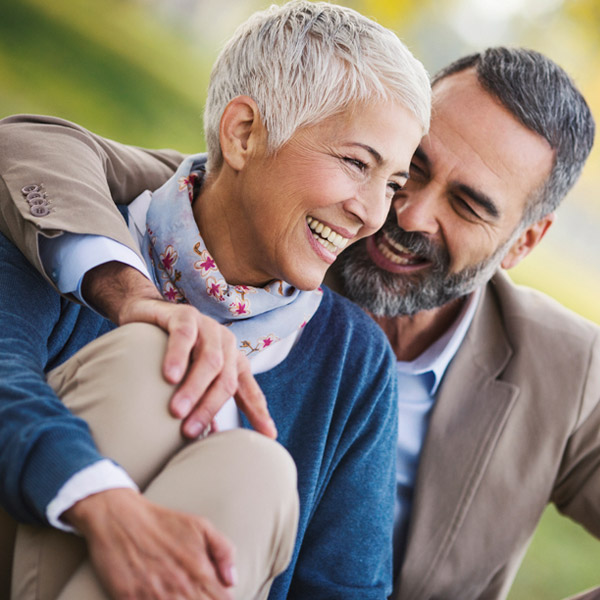 How Dental Implants Work
Dental implants replace an entire missing tooth, starting with the root itself. Acting as an artificial root, a metal implant is placed into the jawbone. Once the metal implant has fused with the surrounding bone, a connector known as an abutment is placed on top of the implant. This connector is meant to support and hold the artificial tooth, bridge, or denture in place. The final step is for the crown to be secured to the abutment. Your crown is custom fit and the color is matched to your natural teeth. When the procedure is fully completed, you'll have a replacement tooth that feels, looks, and functions like the real thing.
Make an Appointment for an Implant Consultation
Would you like to learn more about the dental implant process? Then it may be time for you to schedule a consultation with Dr. Naji Louis Family Dentistry. During this appointment, we'll assess the current state of your mouth, getting a closer look at the gap caused by your missing tooth or teeth, and determine the best course of action for you. We'll also walk you through the steps of the implant process in detail, so you know exactly what to expect when it's time for your procedure. Contact us today to schedule an appointment.
Schedule Your Appointment Today