Skip to Content
Smile Brighter with Teeth Whitening in Almonte, ON
The foods we eat and beverages we drink can make a lasting impression on our teeth, possibly causing surface stains and dulling your smile. Stained, yellow, or otherwise discolored teeth can leave you feeling self-conscious about your smile. You may have tried over-the-counter whitening treatments at home but with limited success. If you want real results, you need the power of a professional teeth whitening treatment. Dr. Naji Louis Family Dentistry can provide enhanced whitening products to produce superior results. You'll achieve a brighter and whiter smile! Contact us today to learn more.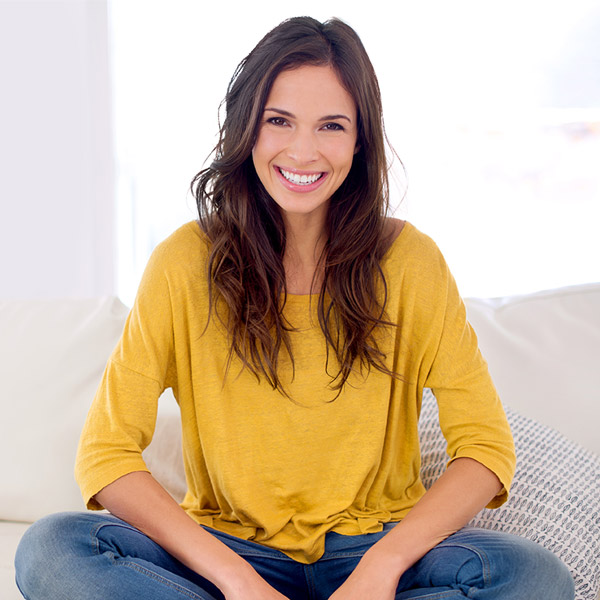 Our Teeth Whitening Process
At Dr. Naji Louis Family Dentistry, we provide customized teeth whitening solutions to our patients. Using a specialized and powerful whitening agent, you can achieve a whiter smile using our custom take-home trays. Our whitening process can lift stains and discoloration caused by coffee, soda, and teas, as well as those caused by food and tobacco use.
Our Process is Easy as the Following Steps:
Creation of Custom Trays
We'll begin the process by setting an appointment for you to come to our office for a preliminary visit. After this appointment, we'll fabricate custom whitening trays for you to use at home.
Take Home and Use the Kit
You'll receive your custom trays along with detailed instructions about the use of our professional take-home bleaching kits. All you need to do is go home and use the kit as directed.
Show off your smile
Your teeth will be noticeably whiter after your take-home treatment, and you can feel confident showing off your brighter, whiter smile.
Achieve a Whiter Smile
Are you ready to achieve a whiter, brighter smile? Then now is the time to call Dr. Naji Louis Family Dentistry. We'll assess the current state of your smile and help you get the treatment to reach your smile goals. Contact our team today to make an appointment.
Schedule Your Appointment Today