Skip to Content
Preparing for Your First Dental Visit in Almonte, ON
As a new patient of Dr. Naji Louis Family Dentistry, you may be wondering what to expect of your first visit. Our staff works to accommodate every patient, providing exceptional care you can count on. Upon your arrival, you'll be greeted by our friendly staff. If you stopped by the office to introduce yourself, we may have given you some preliminary paperwork to fill out, but if not, we ask that you please arrive a few minutes early, so you have time to do so. Be sure to bring along any insurance information as well as your preferred payment method. We accept Debit, Visa, and MasterCard. We'll go over any questions you have about your insurance coverage, so you have a better understanding of what your plan covers, and what it doesn't. Feel free to contact us ahead of time if you have any additional questions about your first visit.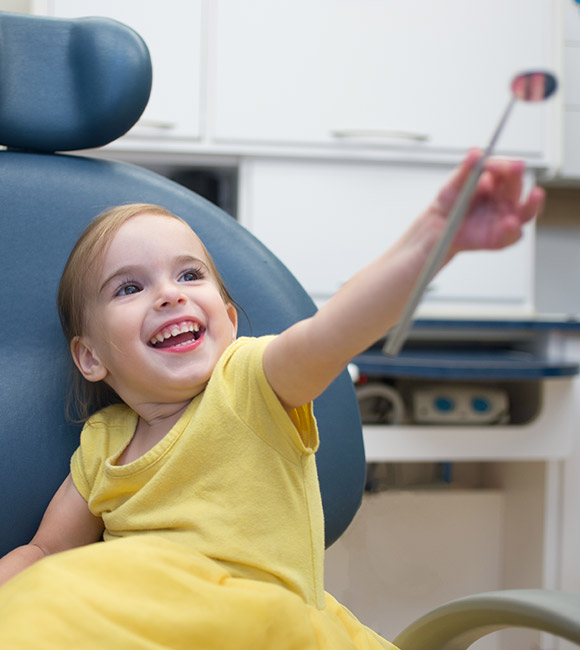 First Dental Visits for Children
We generally recommend children come for their first dental appointment around the age of three. However, if you have a dental concern before this age, please feel free to schedule an appointment for your child. The first dental visit for kids is all about getting them comfortable with visiting the dentist. We want to establish our dental office as a fun and enjoyable place. We call the first visits for children "happy visits" because our goal is to ensure your child leaves happy. We'll gradually introduce them to the tools used during a check-up and cleaning and gauge their comfort level. If your child is ready, we'll go ahead and complete a cleaning and check-up. If they seem a bit apprehensive, we can simply spend the time getting them used to the dental environment, so they'll be more comfortable when they return next time.
We Strive to Stay on Schedule
At Dr. Naji Louis Family Dentistry, we pride ourselves on being on time. We respect your time and always work to keep on schedule throughout the day. If for some reason we're a bit behind, it's likely due to an emergency, and we very much appreciate your patience during these situations. We'll be sure to keep you updated on any delays and will work to get you in for your appointment as soon as possible.
Schedule Your Appointment Today